Publicerat

02.01.2020
Kategori: Romantik noveller
The silent sound of love
I closed my eyes, pulled my knees closer to my chest and tried to keep the tears away from running down my cheeks. I was sitting in a quiet loneliness at the big window, in the end of the corridor. Around me were sounds of students opening and closing their cabinets, laughing and screaming at each other. It felt like everyone had a friend, except me. Just as it was, I felt a cold hand on my shoulder. I turned around and there the three tough guys stood in front of me again.
I took a deep breath.

- What are you waiting for your stupid dumbass? one of the boys, called Finn, said.
The lump in the stomach was getting bigger and the sweat started to running down my brow. I could feel how I just wanted to run away, but there was no way out. I swallowed hastily and drew the hand through my jet black hair. I didn't know what my answer would be. It didn't matter what I said, they would hurt me anyway.
- Come on your sluggish bastard, the second guy with ginger hair and hunched jeans said, while grabbing my shoulder.
I backed away and turned my sight away from them, in the belief that they would move on to someone else. I waited for something to happen and strangely it did.
The third guy, named Noah, stood completely still and he just looked at me. He didn't say anything. It almost seemed like he was mute, until understandable but hesitating words came out from his mouth...
- Guys stop , we should go now, Noah said and blinked to me. When his word came out it was as all hesitation was gone. Now his voice sounded rather decent. Even kind.
And the other two boys did like he said and walked away from me, with an anger in their eyes, directed at Noah. I was still sitting at the window. They left me there, with the sounds of silence again. But now my tears was flooding down my face. What would they say or do the next time? Would it be a next time? What was it about that bloke Noah? Did he save me from even more cruelty? Why?

Everything started the past year. The three guys were from different classes and grades, different communities too. But in some way, they were still meant to be with each other. They started to hanging out at the youth center and then they had only continued to being together at the breaks, between lessons.
Finn was the leader of the pack and he was also the goalkeeper in the school's football club. Caleb said most naughty comments and Noah was mostly quiet. Caleb and Noah loved to play music and they were a part of a boyband, called "Mushroom universe".
In preschool they were cute, ordinary children. No one had nothing to say to them because they were so behaved. In some way, they had left their good sides behind. Now they only wanted to be cool and tough. Finn, Noah and Caleb suddenly became the dumbest persons I ever met. But no one had no idea how it all started. Despite that, it was a big difference between them all. Everyone had their own character in the gang. I liked the quietest the most. He didn't almost say anything stupid, or not yet anyway.

My sobbing ended by the vibrating phone. Dad called.
- Well hello sweaty, I'll pick you up after the school's ending, dad said with a
peaceful voice. How are you?
- Hi dad. I can't speak so long because I have a lesson in biology in a few minutes.
- Don't forget to bring along your ukulele, it's your first lesson of that today.
- I already knew that, I said proudly.
Then the bell rang. Every student started to run into their classes and everywhere one could feel the sounds of stress. I hung of the phone and switched off my mobile. My nervousness was getting bigger and I felt the pulse increased. I always felt a fear to walk into those halls in the school, because what if the bullies would come!

After the biology class I took my stuffs from my locker and started to walk out through the endless corridors out to the huge, green yard. At the car park daddy was standing beside his car, waiting for me. We both smiled bigger and bigger as closer we came to each other. I shone up of joy. I gave my dad a loving hug and then we both got into the car. Daddy closed the door and laid his hands on the steering wheel.
- How was your day, Millie? father said and looked back on me with a smile on his face.
I stayed up and thought for a second. At last I gave him an answer.
- Great, I think... I said with some doubt in my voice.

I sat quiet on the seat and looked out the window. I don't know if he didn't hear the hesitation in my voice or if he just avoided to ask more about it. Nevertheless he changed the conversation to something else.
- Honey, are you ready for ukulele now? dad asked.
- I'm totally ready, I said and bend my belt tight. Dad turned on the car and started to drive forward.

The speed slowed down and finally we arrived at the venue. I held the ukulele in my left hand and closed the car door with the other. Dad's car drove away and I was left alone in the the still air. The birds chirped and it was tall trees everywhere. The sky shone in a colour of sea and the clouds just floated around. The strong wind pulled back my long hair and I began to take a few steps forward, towards the entrance. I was a few minutes late. The door was open and everyone inside the ukulele group sat in a ring with their instruments in their laps. The music teacher sat in the middle and the 20 ukulele beginners all around. Almost everyone stared at me when I stepped into the room.
- Are you Millie Bobby Brown? the woman in the middle, called Caroline, asked. I replied with a shy:
- Yes that's me.
- Come and sit here, she said, pointing towards an empty chair to her right. With quick steps I took my spot and picked up the instrument.

The whole lesson, I was completely focused to correctly play everything and the time went extremely fast. Finally we were done and it was time to go home. I brought the ukulele back into the case and walked out the door. Suddenly I heard a voice I recognized! I turned around quickly and there Noah was talking in the phone, with the ukulele in the other hand. I froze, was shocked! I stood completely still until our eyes finally met. I saw how his cheeks became blushed of what I thought was awkwardness. He turned off the phone and started to go forward to me. I was met by his enchanted look and his magical smile. It glazed in my eyes. I could feel how my laughter started to come out and how the tingling sensation almost self spread in to my whole body.
- Hello Millie, Noah said and blinked at me, as he did before biology.
- Hi Noah, I answered with some trembling on my voice.

My heart pounded extremely fast. Although he and his friends did such a nasty thing to me, I could feel how my feelings was something special to him. I became warm inside me.
- I didn't know that you liked to play instruments. I thought that you only liked to sing, I said surprised.
- You have to learn yourself sometimes... Noah said.
Then the conversation continued, it lasted from the hall to the yard outside. We talked about anything and everything that came in to our minds. About our hobbies, familie, future plans and the school. We sat at one of the big trees until I saw how my dad's car came closer. Before I left, I looked at him one last time.
Our talk after the ukulele lesson made me realize how I really felt about him. Whenever I heard his voice and saw his smile after that my heart instantly skipped a beat. Meeting Noah outside the school was like listening to a song for the first time and knowing it would be my favourite what I thought was forever. All the warm feelings inside me almost boiled
and I just wanted to be close to him. I saw a future together in his glossy eyes. Would I now dare to break the sound of silence and tell him?

I was in love.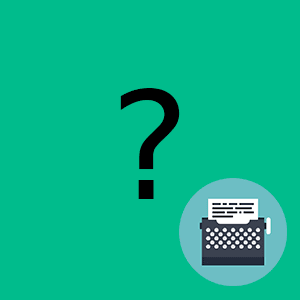 Skriven av: Lova Strömberg
Inloggning
Logga in och för att skapa din profil. Utöver får du möjlighet att redigera dina verk och du har möjlighet att nå högre medlemsstatus .
Annons: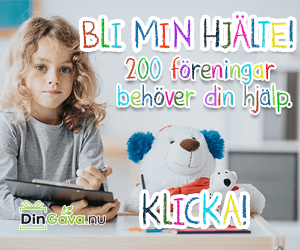 Hur blir man veckans författare?
Veckans författare: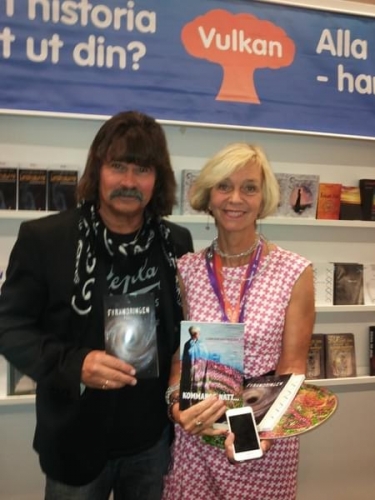 Anders Berggren
Skrivande livsnjutare. Jakten Efter Verkligheten är efter Förändringen den andra utkomna boken i en tilltänkt serie om fem. Skriver nu Jakten på Sanningen.
Klas Stenborg